Services
Contact Us Today!
Quote Request
Thank you for your interest in Performance Air. To request a quote, please complete the three-step form below. We will respond within one business day.
more about Performance Air
About
Our mission is to provide our customers with the best refrigeration installation, service, and equipment in South Texas through honesty, integrity, and professionalism at every level of business.
Read more
FAQ's
Do you provide 24-hour service?
Yes, we provide 24-hour Emergency services.
How do I know what size system to install?
The experts at Performance Air will be happy to come to your home and calculate your cooling and heating "loads." They will then be able to recommend a system that is the correct size and model to meet your home or business's requirements.
Approximately how long does it take a service request to be processed?
Most of our heating and air conditioning installations are done in one day, although every job is different and some take longer than others. In extreme weather conditions, we try to get your system working the same day.
Is annual maintenance necessary?
Yes! In our area, heating and air conditioning systems work hard. When anything is operating virtually non-stop for months on end, it needs regular maintenance—just like your car. Without the regular maintenance of a tune-up, you lose efficiency and money. Also, routine maintenance can extend the life of your system. Commercial system may require more frequent maintenance due to high usage.
Can I get a quote for installation or repair over the phone?
We can give a ballpark estimate if we have enough information, but it's hard to determine the cost of a new system without seeing the system. However, you can always contact us quickly and conveniently with any question you may have.
Roger and his team at Performance Air have been servicing our Laredo McDonald's for several years now. They service our reach in and walk in refrigeration, ice makers, exhaust fans, and air conditioning for all of our locations. They also complete our new equipment installation and startups. We look forward to continuing our relationship with them as they help us keep a comfortable environment for our guest.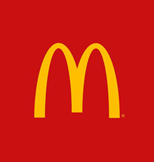 Mike Marasco
McDonald's of Laredo
I have been doing business with Performance Air for almost 15 years. Started contracting Performance Air back when I with Sirloin Stockade, Montana Mikes and now with Cheddar's. Doing business with a company for so many years obviously means that I have been very satisfied with the quality of work that they provide. The speedy and reliable service Roger and his team have provided are by far some of the best in the business. I would recommend Performance Air to anyone that is looking for quality work at a competitive price.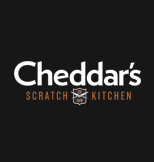 Leroy Palau
Restaurant Manager